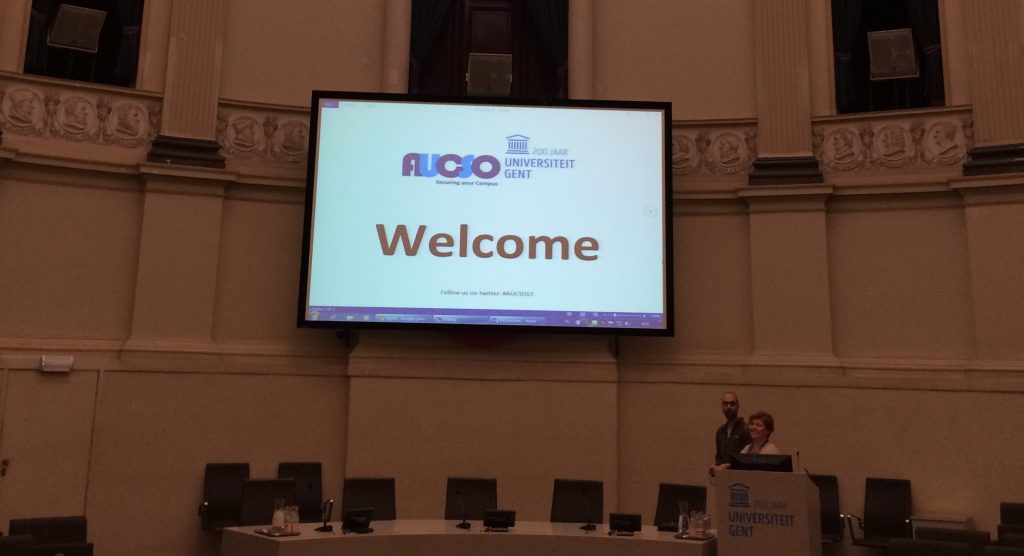 A huge thank you to all our delegates, guests, presenters, sponsors and exhibitors who attended our conference last week and contributed to making it a great success! The venue was fantastic and we are very grateful to Dominique and her team who looked after us so well all week, (we will miss the Belgian chocolate with our morning coffee now!).  The city certainly provided a beautiful back drop for our conference and we are sure some delegates will return to further explore.
It was great to see so many of our members attending the conference and to welcome some new friends too. Amazing to think we had 12 countries represented – truly an international conference.
A special thank you to our guest presenters who travelled to Gent from the UK, Australia, the USA and the Netherlands, providing us with updates and interesting views on the world of campus security, travel risks, including cyber security, the Clery Act, student occupation, our international exchange visits and many more. All the presentation notes will be uploaded in the members area in the next week but do let us know if you need more information on any particular subject.
Congratulations also to our annual Awards nominees and winners, details of which will be posted soon.
We hope everyone had a safe trip home and we look forward to seeing everyone next year at Southampton Solent University 10-12 April 2018.
Finally, a 'Happy Easter from all the AUCSO Team'.