Date: Fri 9th Nov 2018     Time: 10:00 am - 3:00 pm
(Non AUCSO event) The Universities Safety and Health Association (USHA) is hosting a special one-day seminar looking at 'Managing Critical Risk in Travel Placement and Fieldwork'.
The seminar will also see the launch of two pieces of important Health and Safety guidance for the Higher Education sector. In response to demand from members, and after several serious incidents, USHA has developed guidance on Safe Student Placements and Safety in Fieldwork. One of the keynote seminar speakers will be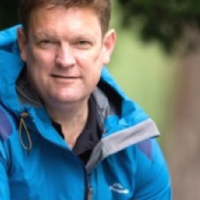 Lloyd Figgins (L), one of the world's leading speakers about risk mitigation, travel safety and crisis management.
Lloyd is well recognised on the international circuit for his relaxed and informative style, making him popular with audiences all over the globe. As an international risk mitigator, Lloyd has encountered risk in many forms, including coming face to face with armed militia in the jungles of Colombia, extracting clients from a coup in Madagascar and establishing evacuation routes for personnel operating deep inside the DRC.
The event is being hosted by USHA Chair, Cathy Day, Director of Health, Safety and Risk at University of Southampton – "Placements and good quality fieldwork are an important and integral part of many academic courses for students providing invaluable insight and experience. USHA as the sector lead on Health and Safety has developed key guidance for higher education institutions to help ensure that such experiences are carried out in the safest possible way.
The guidance and this seminar will be extremely useful to a wide range of personnel including Health and Safety professionals but also anyone who has responsibility for organising and/or leading student placements and fieldwork."
The event is £180 per delegate – Booking link: https://usha.org.uk/events/conferences