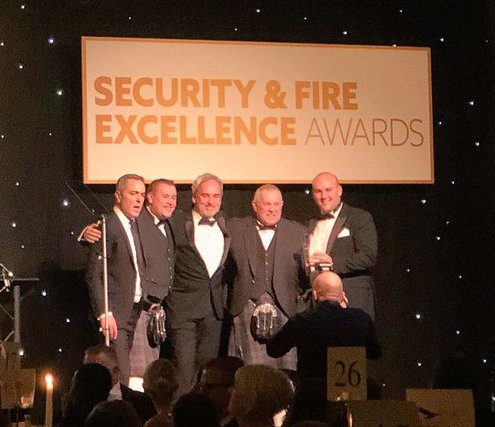 SECURITY PROJECT OF THE YEAR
We were delighted to learn that our colleagues Les Allan and Ross Ferguson at Heriot Watt University, and AUCSO Platinum sponsors CriticalArc, had jointly received the annual 'Security and Fire Excellence Award' for the 'Security Project of the Year'. This category looks at the most innovative and exciting security project completed August 2017 – August 2018.
The partnership between Heriot Watt and CriticalArc in the development and roll out of the SafeZone system was a first class collaboration and an excellent illustration of working together to enhance safety at the university and promote the use of SafeZone for students and staff.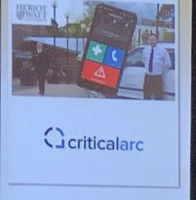 The award entry had to comply with the category criteria to "demonstrate holistic security thinking, addressing organisations' physical as well as cyber security requirements and illustrate that any systems put in are both future-proof and supported by a highly-trained and professional security team working with the latest standards."
Winning the award demonstrates the enthusiasm and hard work that Les and his team put in to the project and is richly deserved. Les said, "We are delighted at our incredible success at the Security and Fire Excellence Awards as winners of the Security Project of the Year category.  This joint award for our University and our friends at CritcalArc is a testimony to the power of working in partnership for mutual benefit and delivery of excellence with a world leading product.  We are committed to continuing development and enhancement of our partnership with CriticalArc and look forward to our next joint award."
Our Congratulations to all involved!