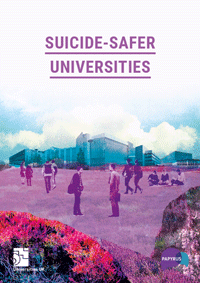 Have you seen the new guidance on this subject published today? Universities UK have sent a clear message to universities that we need to do more on this important subject and the Guardian has today also called for all university staff to be trained in dealing with this.
Monday 10 September 2018 is also 'World Suicide Prevention Day' – find out more at www.iasp.info/wspd2018/ or see the 2018_wspd_brochure
So, a timely reminder that the next AUCSO Mental Health First Responder course will be held on 26 November, followed by the ASIST course on 27-28 November 2018. Both of these courses are FREE to AUCSO members (including front line staff, supervisors, managers etc.) so please book soon to guarantee your places. Please go to the AUCSO website Events page for further information and booking forms, or contact admin@aucso.org for booking details.