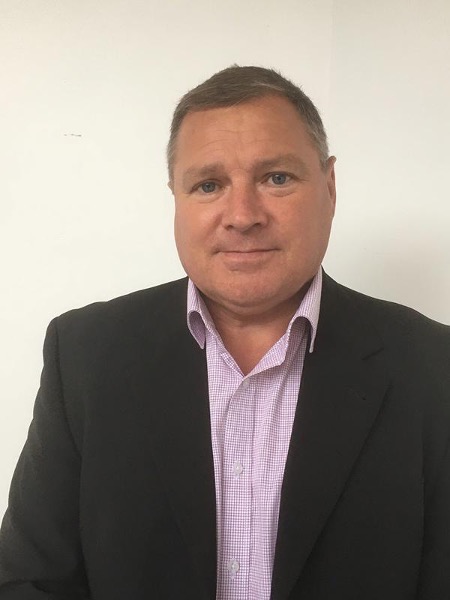 Many congratulations to Tom Taylor BEM, Assistant Director of Security and Operations at the University of Worcester, who received notification of his award in the delayed Queen's Birthday Honours List 2020.
Tom served in both The Royal Green Jackets and The Small Arms School Corps before joining the University of Worcester in 2005 to head up the newly in-sourced security team. Thanks to Tom's inspiring and compassionate leadership the service has been transformed into being one of the central pins in the University's student welfare provision, whilst making a major contribution to safety, security and harm reduction.
"It's a privilege and honour to receive such an award," said Tom. "Recognition for this award is just as much about the hard work and commitment of the team as it is mine. I am lucky to be surrounded by a team who are very supportive and able to respond professionally in many ways to support staff, students and visitors."
It was Tom's drive, values and ambition, along with close partnerships with West Mercia Police, which saw the University, in 2012, gain Community Safety Accreditation. This scheme, which is authorised under the Police Reform Act 2002, enables University security staff to undergo specialist training and assessment to earn the right to operate outside the University's campus and to hand out Fixed Penalty Notices. Tom also led the development of the University's CCTV systems so successfully that Worcester was the first University in the Country, and is still one of just a handful, to be accredited by the Home Office.
Vice Chancellor and Chief Executive, Professor David Green CBE, said: "We are absolutely delighted and proud to learn of Tom's very well-deserved award. Tom's personal commitment to student, staff and community wellbeing has had a huge impact for the good at Worcester. His outstanding dedication to community, student and staff safety is evidenced in the very high regard in which he is held by all at the University. Tom, who served with distinction in the British Army for 24 years, finishing his service as Warrant Officer Class 1, has brought vital experience, dynamism and kindness to this vital leadership role at the University."
On top of his professional commitments, Tom has also been the biggest driving force in the University's Charity of the Year fundraising activities in the last few years. Through his determination, expert planning and personable manner he has rallied staff into participating in three major activities, each raising thousands of pounds for local charities, including the Three Peaks challenge and a Hadrian's Wall walk challenge. In 2019 he organised his biggest and most complex challenge, a 100 miles in 100 hours challenge, which helped to raise more than £15,000 for Smile for Joel, established in memory of Joel Richards, the 19-year-old University of Worcester student murdered in the Tunisian terror attacks in 2015. Tom leads from the front and has always completed each challenge himself in advance, to make sure it is safe and achievable.
In addition to this University work, Tom has coached a youth football club at weekends for more than 10 years.