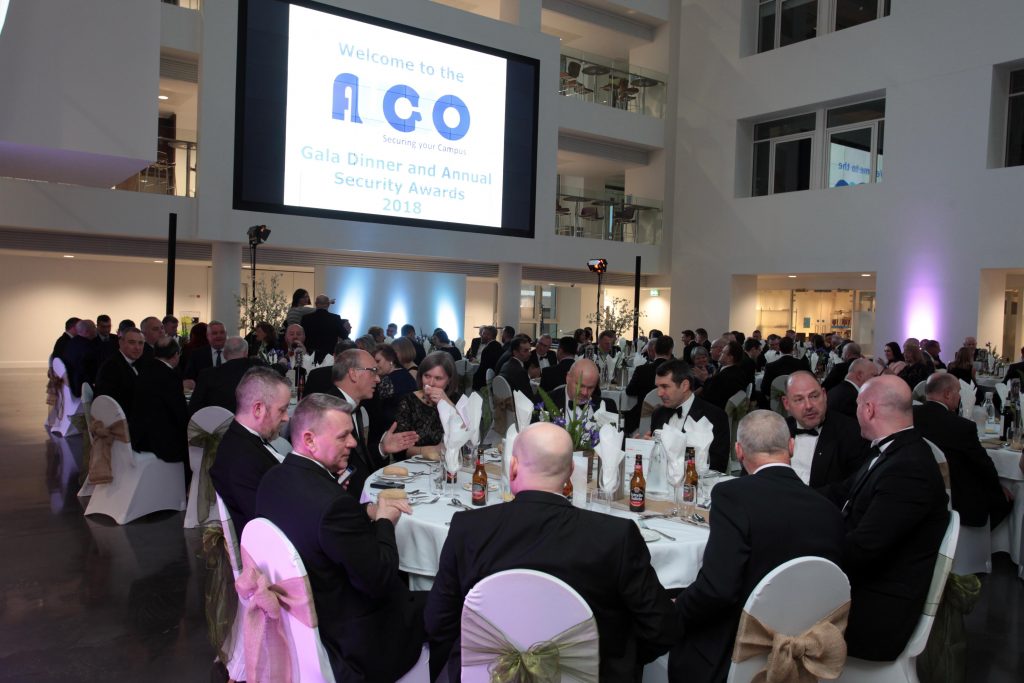 Congratulations to all the wonderful security staff who were nominated for one of the AUCSO annual awards (you can see all the nominations in the 2018 Conference folder). As always, the Executive Committee had a difficult job in selecting the winners but they were finally selected and awarded their certificates and awards at our conference dinner on Thursday 12 April:
Presented by Karl Haw of 'Bosch' – the 'Security Officer of the Year for Excellent Service' is Joanne Lamacraft of Cardiff University. Joanne was nominated for her consistently high level of excellence, performance and professionalism throughout the year, especially in her assistance in reducing the number of burglaries in Cardiff that impact on students as well as the local population.
The award for 'Security Team of the Year' was awarded by Digital ID Magicard, to the University of Leicester. During 2017 the team dealt with several major incidents, in the most sensible and professional manner and assisted in the Police with the arrest of a serious offender.
The award for Innovation 'Security Initiative of the Year' was awarded by Jim Perkins of Panasonic, to Garry Williams of Coventry University, who was nominated for introducing real training videos for the University protection team officers to use on their PDA's.
The 'Security Officer of the Year for an outstanding act of courage', was awarded by Daniel Frith of DTS Solutions, to Stacey Jordan of the University of Bristol, who managed to prevent a student from committing suicide in several various ways. Stacey went beyond the normal expectations of a security officer during the course of the evening.