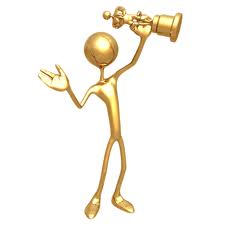 From AUCSO Chair, Trevor Jones – Thank you to all those who took the time to nominate their staff for an AUCSO award for 2019. The citations were extraordinary and sometimes emotional to read. The job of scoring the nominations was very difficult but our Executive Committee agreed with the winners below and as always, we would have liked them all to be winners! Despite not being able to present the winners with their trophies personally, I am delighted to announce the winners of the AUCSO annual awards are:
Security Officer of the Year for an Act of Courage  – Jim Hetherington, University of Northumbria
Security Officer of the Year for Excellent Service  – Callum Smith, University of East Anglia
Security Team of the Year – The University of Nottingham
Security Innovation of the Year – 'Boomer, Therapy Dog', University of East Anglia

Congratulations to you all! 
All the winners will be awarded their trophies in the next few weeks at their own Institutions and we hope to share some images on here later. They will also receive an invitation to our conference dinner in April 2021.
Thank you also to all the nominees for doing such a fantastic job – they will also receive an AUCSO Certificate in the next few weeks.
You can read all the 2019 citations for all the nominees in the Members Area / Resources / Awards folder. Please take a look – they are heart warming and motivating for us all.
Lastly our thanks go to our awards programme platinum sponsors, who unfortunately could not present the awards at our postponed 2020 conference:
Thank you – we are most grateful for your ongoing support.