AUCSO – New Chairman and Vice-Chairman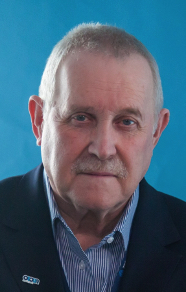 Les Allan takes over as new Chairman of AUCSO on 21 April 2021.  Les is one of the most experienced leaders in the security profession today. With 44 years of dedicated service in police, government, and senior safety and security roles, he is an inspirational director and a persuasive advocate for investment in the sector.  Les is currently serving as Director of SafeGuarding Services at Heriot-Watt University, which has five campuses across the globe.
He has served AUCSO as Vice-Chairman for the past two years and prior to that as Chair of the AUCSO Scotland Group.
Les has helped spread best practice across the wider university sector, creating strategic alliances, contributing to professional journals, and encouraging collaboration with government and law enforcement agencies.  Les champions the use of innovative technology to enhance the reach of university safeguarding provision, which has led to multiple security industry awards and global recognition (Security & Fire Excellence Awards winners 2018 and 2019.  OSPAs Winner 2019.  THE Awards Asia 2020 Finalists).
In the IFSEC Global Top Influencers in Security & Fire 2020 Rankings, Les was ranked as #2 in the World as a 'Security Influencer'.  He is a frequent guest speaker at conferences and panelist in global leadership webinars.
Les acts as a mentor to those just beginning their careers and is actively investing in the next generation of professionals working towards career progression. Les shares his time generously too, taking on committee roles in associations and participating in professional networks.  He is also a member of the Advisory Board of the International Foundation of Protection Officers (IFPO).
As Chairman of AUCSO will be working in close partnership with Ollie Curran, who steps up as Vice-Chairman.  Both look forward to working with the other Executive Committee Members and indeed the wider membership of our Association to ensure that AUCSO has a successful future as sector leader in tertiary education security across the globe.
Oliver Curran (BSc Hons) is currently the Deputy Security Manager at University College London, where he started in 2007.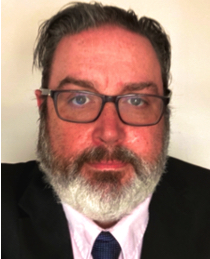 Oliver began working in the Security Industry in 1995 as a Security Officer at HSBC's Investment Banking Headquarters, and within 5 years became the Security Contract Manager for their City of London buildings and then the HSBC Tower in Canary Wharf.
Oliver became the AUCSO London Regional Chair in April 2018 and will take over the role of AUCSO Vice Chair in April 2021. Oliver has represented AUCSO in the Security Commonwealth (SyCom) since 2019 and became one of their Board Members in April 2020. Oliver also represents both AUCSO and SyCom as a judge for the UK OSPAs.
Together, Les and Ollie have ambitious plans to extend membership of the association further across the globe, expanding from its current base of 228 Institutions across 4 continents.  Les and Ollie aspire to extend membership further and develop new Regional Groups in the Americas, Middle East, and South East Asia.  They are also dedicated to updating elements of the Association to engage more with members and enhance sharing of best practice and professionalism. They have plans to introduce more strategic alliances with other security industry lead bodies and associations.   High on their agenda will be the formation of alliances for mutual aid and support between member institutions, not only locally and regionally but also on a global basis, promoting the use of linked technology and smart solutions.
Les Allan said: "I feel deeply privileged and excited to take on this new chapter in my career, leading AUCSO as we eventually emerge out of the global pandemic.  There is little doubt that security services in our sector have faced significant, unforeseen challenges and have delivered exemplary front-line services to our respective institutions over this past year.  We all need to build on that experience, sharing best practice, to ensure that security in our sector continues to evolve at a pace to support our institutions and enhance our professionalism.
I am particularly delighted to have Ollie Curran as our new Vice-Chairman.  Ollie brings a very varied skill set and vast experience to our team.  Together with our Executive Committee and our wider membership we will be working to enhance our Association for the benefit of all."