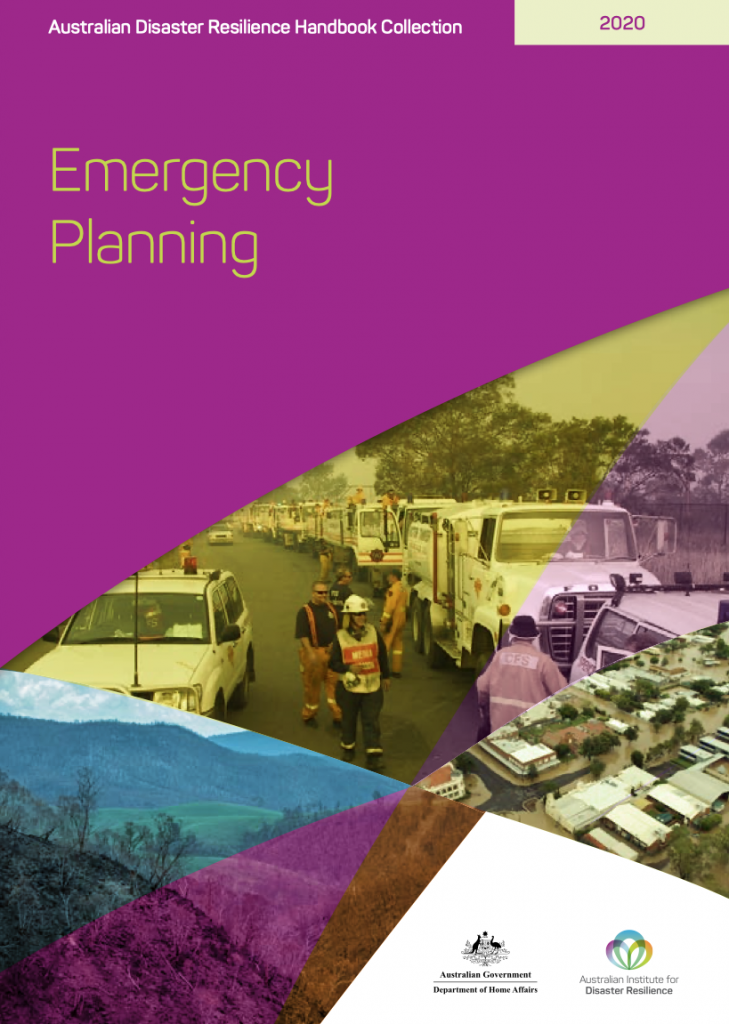 Please do check out our Resource Library from time to time, which houses various examples of good practice.
The latest from the Australian Institute of Disaster Resilience (AIDR) – Emergency Planning Handbook has just been added to the Library. 
The Emergency Planning handbook provides nationally agreed principles for good practice in emergency planning in Australia but is a useful reference for all members. It draws on and complements current practices and provides guidance on emergency planning for communities and entities. 
The emergency planning process described in the handbook can be used to develop a plan for any or all phases of prevention, preparedness, response, and recovery. 
The handbook is for use by: 
• emergency service organisations 
• private sector businesses 
• critical infrastructure owners and operators 
• non-government and not-for-profit organisations 
• community event committees 
• educational institutions. 
Emergency planning as covered in the handbook is undertaken in the preparedness phase of emergency management. It is not intended to be operational in nature. Entities accountable for response and recovery operations have planning arrangements in place relevant to their agency.