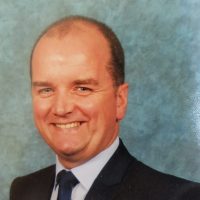 Congratulations and many thanks to Andy Edmonston, Head of Security at the University of St Andrews, who has taken over as the Chair of the Scotland Region from Les Allan. Andy brings a wealth of experience with him, being a former Chief Superintendent with Police Scotland and has now two years experience of the HE world.
Les Allan, AUCSO Vice-Chair, said "I am sure that Andy will be a worthy champion for AUCSO as Chair of the Scotland Group and his sensible approach combined with tenacity and his vast experience as a leader will embrace the challenges ahead.  On top of all that he is a good friend to have and a really top guy."
Welcome to the Executive Team Andy and we hope to meet up soon!