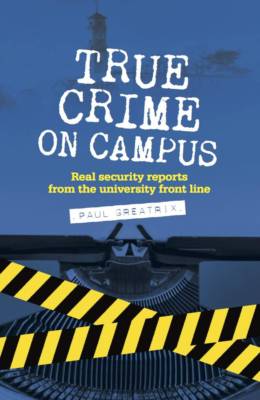 Exciting news for fans of True Crime on Campus. Wonkhe.com are delighted to announce that this autumn sees publication of the first ever True Crime on Campus book.
The book brings together some of the very best of True Crime on Campus as published on Wonkhe's Registrarism blog – including the favourites voted for by readers – together with some previously unpublished security reports.
For those unfamiliar with the genre it, all started with collecting highlights from the daily Campus Security Reports from the University of Nottingham. It started publishing the best ones on the Registrarism blog under the title True Crime on Campus, which then joined Wonkhe in 2014. Quite a few years and some 50 selections of campus crime reports later the series seems still to be going strong. Read more at wonkhe
AUCSO member Gary Stevens, Head of Security at the University of Nottingham, would be delighted to answer any queries.