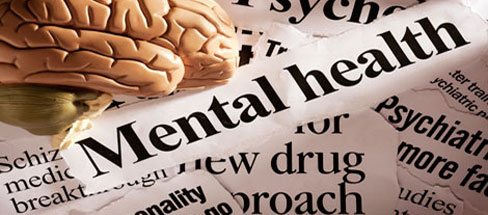 As the Mental Health lead for AUCSO, one of my key tasks is both to raise the profile of the effects that Mental Health has on University communities, and to develop and implement appropriate training that can be adapted by all members, irrespective of whether you are a college or University, and of your student numbers, size or location.
Having now worked in the HE security sector for a number of years, it had become evident and extremely relevant, the impact Mental Health was having on both workplace wellbeing, as well as the student Experience.
We recently shared the latest statistics as detailed in the media, which shows a significant rise in both incidents and the difficulty some of our students have experienced accessing Mental Health facilities within our institutions.
In early September we delivered 3 days of training at Sheffield and invited the opportunity for AUCSO members to attend. Day 1 covered the Mental Health first responder course, with 4 different institutions being represented.
This course has now been running for over 18 months and has proven to be of significant benefit to members.
The second course that we ran was the Applied Suicide Intervention Skills training (ASIST). We had data to show that nationally there had been a significant increase in Student suicide since 2015 and as such we identified a real need for frontline staff, specifically security, to have the information and skills to deal appropriately and proportionately with individuals at risk of suicide.
Some of the key questions that were asked by frontline security staff were;
"How should we deal with someone who tells us they want to commit suicide? Can we even say that word out loud for fear of this contributing to our liability?"
"What will happen when this occurs after 5pm and everyone else has gone home?"
With the support of Sheffield University and AUCSO the course was successfully delivered to 21 candidates who now hold an internationally recognised qualification.
Feedback included the following;
"The course was fantastic, emotive, frighteningly realistic to scenarios we have seen, and continue to see all the time."
"The skills we learnt were invaluable, but none more than the confidence to know yes you can ask, you should ask, and knowing what to do if the answer is yes."
"If you get the opportunity to attend a two-day session, do it. The most important skills you will ever learn, to literally save a life."
As Mental Health lead for AUCSO I would strongly advocate both courses. All those who attended reported as having a significant uplift in both knowledge and skills in dealing with often very challenging situations that take place in often a too regular basis on our campuses.
Richard Yates, Head of Security, University of Sheffield and AUCSO Northern Region Chair.