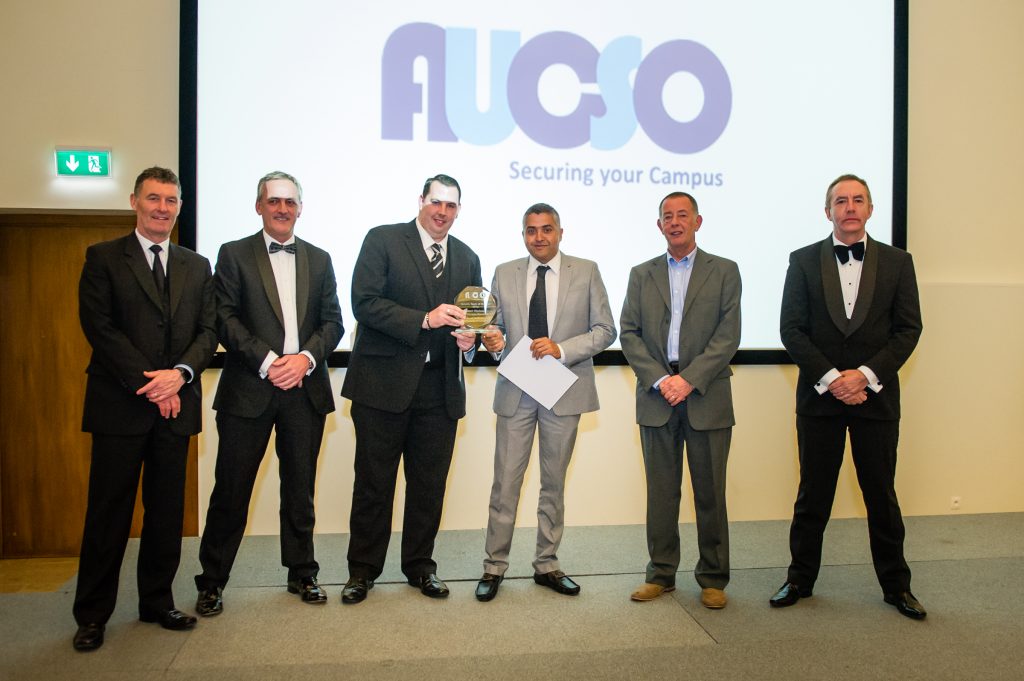 It was our real pleasure to welcome our 2016 award winners to the conference last week. Our congratulations go to all the winners and nominees. Details of all the nominations can be read in the Awards folder in the members area but the winners are: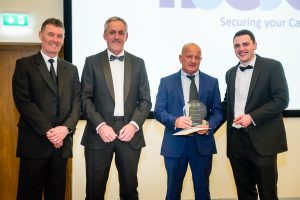 Security Officer of the Year – David Porter, Security Support Assistant of the University of Sunderland. David has worked at the University as a Security Support Assistant (Mobile Patrolling) for over 13 years and is a valuable addition to the team. He is an exemplary member of staff who represents the University and Security Services in a positive and professional manner whilst also displaying empathy and support for students and staff who require our services. David had been involved in a number of incidents in 2016 where his contribution has been invaluable, including saving the life of a woman. Pictured L-R Mark Sutton AUCSO Chair, Peter Brinkley AUCSO, David Porter and Daniel Frith of DTS Solutions (award sponsor).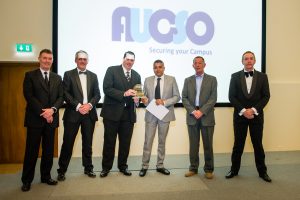 Security Team of the Year was awarded to Robert Workman and Naveen Kaushal of Royal Holloway University of London (RHUL) for their amazing efforts in tackling multiple fires one evening in December 2016. They are pictured with their proud manager, Simon Davis, receiving their award from Wayne Kynaston of Traka (award sponsor).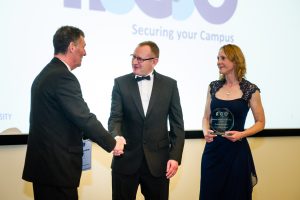 Security Initiative of the Year was presented to Simon Ramsden, Security Operations Manager at the University of Bristol. His manager David Tonkin, Head of Facilities, described how Simon had devised a new scorecard system to better manage the security services team more effectively. He is pictured being congratulated by Mark Sutton and received his award from Melanie Kay of Salto Systems (award sponsor).