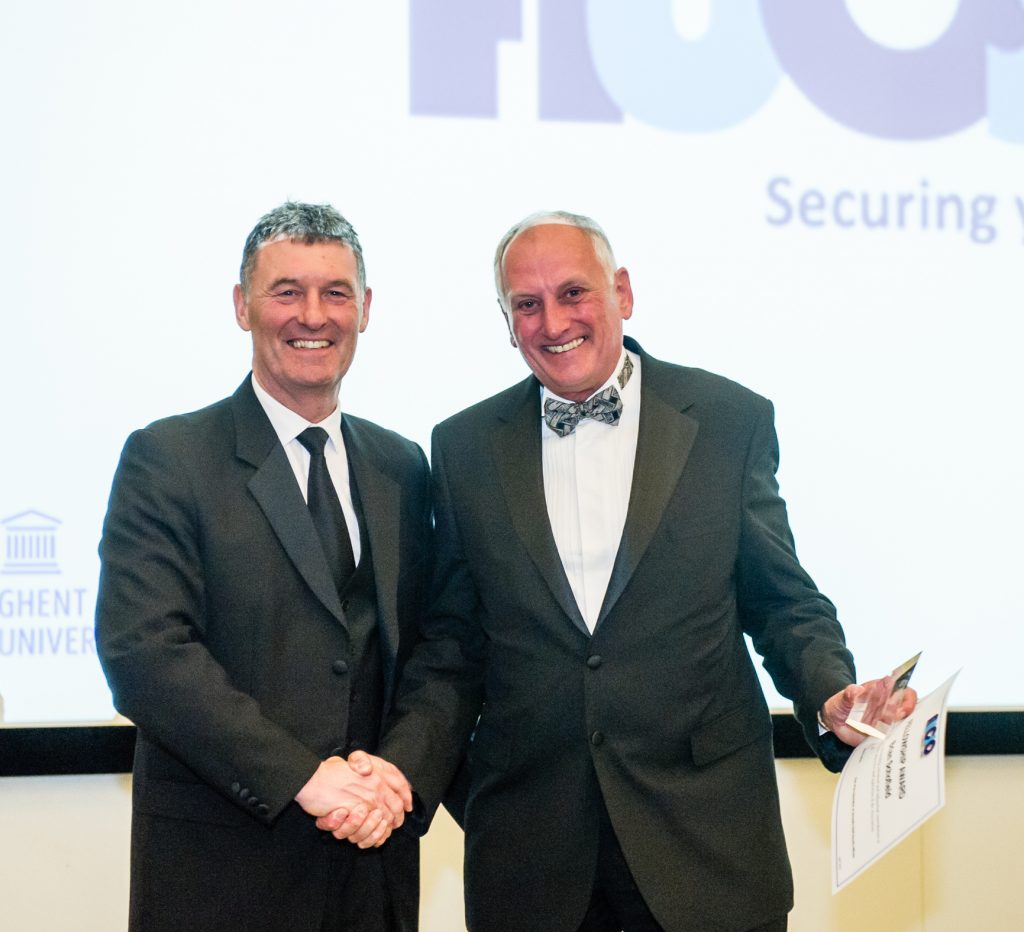 Congratulations to Brian Schofield, Head of Security at the University of Bath, who was bestowed the honour of AUCSO Fellow at last weeks annual conference. Brian was surprised but delighted at the announcement of the award, which had been unanimously agreed by his Executive Committee colleagues.
The award is a significant testimonial to recognise the outstanding contribution an individual has made towards the Association. Brian has been the Head of Security Services at the University of Bath since 2005, during which time he has been a firm supporter of AUCSO. He has been a member of the AUCSO Training Group, the Information Technology Group, the South West region representative and  is currently our Treasurer. (Read his full citation in the Awards folder – members area)
Brian is the fifth AUCSO Fellow, joining Alfred Feichtinger (Europe), Bernadette Duncan (AUCSO COO), Ray Wheatley (Ireland and International Rep) and David Owen (Secretary).