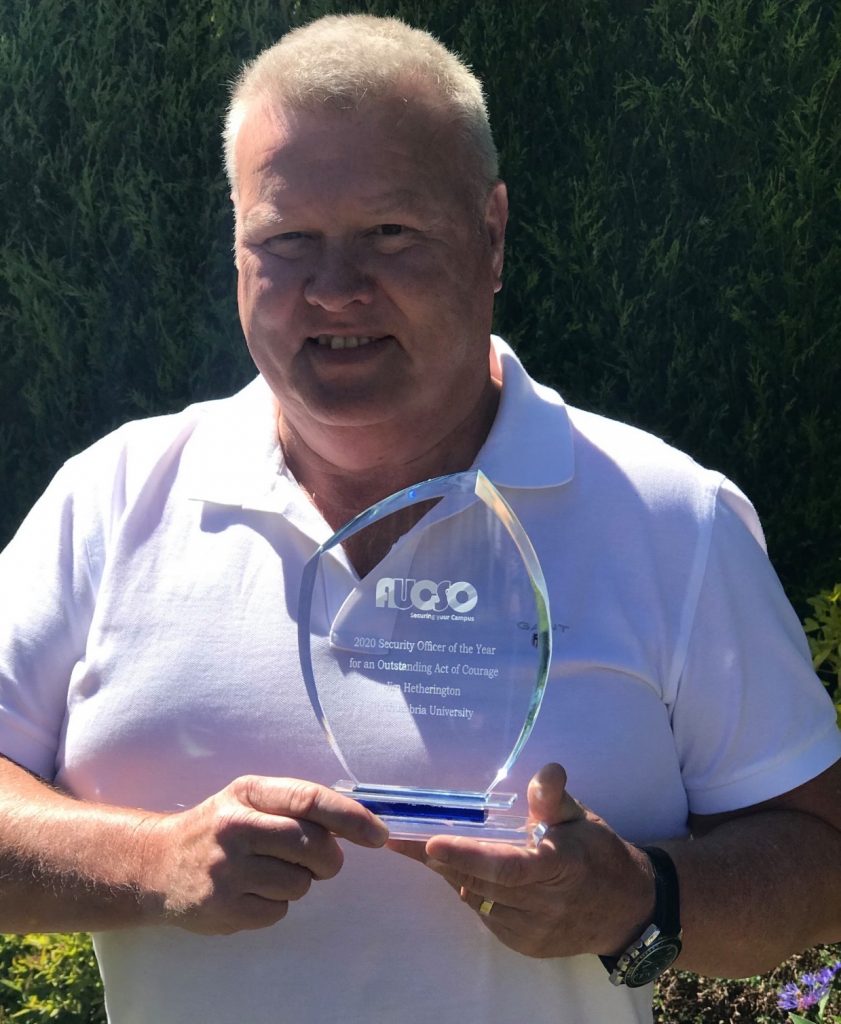 Congratulations to Jim Hetherington, Crime Prevention Supervisor at Northumbria University who is this years winner of the AUCSO Award 'Security Officer of the Year for an Outstanding Act of Courage'.
This award is presented to a Security Officer that has been involved in an incident that has required them to demonstrate bravery, courage and determination in dealing with an incident in the full knowledge that their personal safety may have been at risk.
Jim was shortlisted for the award back in February this year after being nominated for his response to a serious incident in January 2019. Jim and his colleagues responded to the incident in a university accommodation building alongside Police Officers and the Newcastle and North Tyneside Crisis Team, where a student was said to be experiencing mental health issues. The student was in an increasingly distressed state and Jim's quick reactions were vital in halting the situation and protecting the student, his colleagues, police, Newcastle and North Tyneside Crisis Team and the accommodation team.
Jim's response, and that of his colleague Suzie Graham, has already received special thanks from the external teams involved, as well as a GEM Award and commendations from Chief Superintendent Jed Noble, the Police Area Commander.
Due to the Covid-19 outbreak, the awards ceremony (part of the annual conference) was cancelled but all the winners, announced recently, have been invited to celebrate at the gala dinner in April 2021.
John Anderson, Northumbria University Head of Security, Mail and Transport, said: "I'm incredibly proud of Jim and he is a very deserving winner. Our entire security team always show resilience in the face of adversity and consistently go above and beyond to protect our students, colleagues and members of the public. They're a real asset to the University."